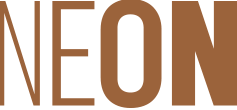 BLUE-BLACK LAYERS OVER THE WHITE CITY Outset Grant 11/02/2017 - 22/03/2017
DETAILS
BLUE-BLACK LAYERS OVER THE WHITE CITY
11/02/2017 - 22/03/2017
State of Concept


OPENING
Friday, 10th of February at 20.00
OPENING HOURS
Wednesday – Friday 16.30 – 20.30
Saturday 13.00 – 17.00
MORE INFO
Add to calendar &nbsp

Share
State of Concept presents Alexandros Tzannis's solo exhibition "Blue black layers over the white city" and curated by Iliana Fokianaki. Alexandros Tzannis, one of the most interesting voices in the contemporary greek art landscape, will be presenting a new body of works that are in reference to, an inspiration from and an address to the city he was born in and lives: Athens.
Tzannis has been working for the last decade with sculpture and drawing, creating environments that challenge the frontiers of his life in the city. His artistic process involves collecting the forms of fragments of the city today and the found objects that create the assemblage of what is currently giving Athens its character or what has at times defined or altered it. All these elements are gathered partly in order for the artist to re-construct what he calls a stage that wishes to articulate the mysteries of Athens, but also to evoke the feeling of living in a city that since its creation has witnessed severe transformations.
With the support of Outset Greece.
State of Concept
Tousa Botsari 19
Athens
State of Concept
State of Concept Athens, Non Profit Gallery, Τούσα Μπότσαρη, Αθήνα, Ελλάδα